*This post may contain affiliate links. As an Amazon Associate we earn from qualifying purchases.
If you're a fan of golf and good times, you've probably heard of Topgolf. It's the ultimate destination for golf enthusiasts and anyone who loves fun too. With all of the high-tech driving range bays, delicious food and drinks, and a lively atmosphere, Topgolf is perfect for a night out with friends.
But can you go to Topgolf by yourself? As a solo golfer, is it even worth it?
You absolutely can go to Topgolf by yourself however you will pay the same for the bay rental that you would if you went with friends. Topgolf charges per driving range bay that you rent so if you rent it for yourself or for you and 5 friends you will pay exactly the same amount.
Of course, if you are at Topgolf by yourself you will be able to hit a lot more balls since you won't be taking turns with friends but you also won't be splitting the cost with them. So while you can golf by yourself at Topgolf you also have to pay for the entire rental yourself.
In the rest of this article, I will take a deep dive into the world of solo Topgolf play and see if it's a hole-in-one or a swing and a miss.
To see some of the latest and greatest golfing gadgets currently on the market just click here.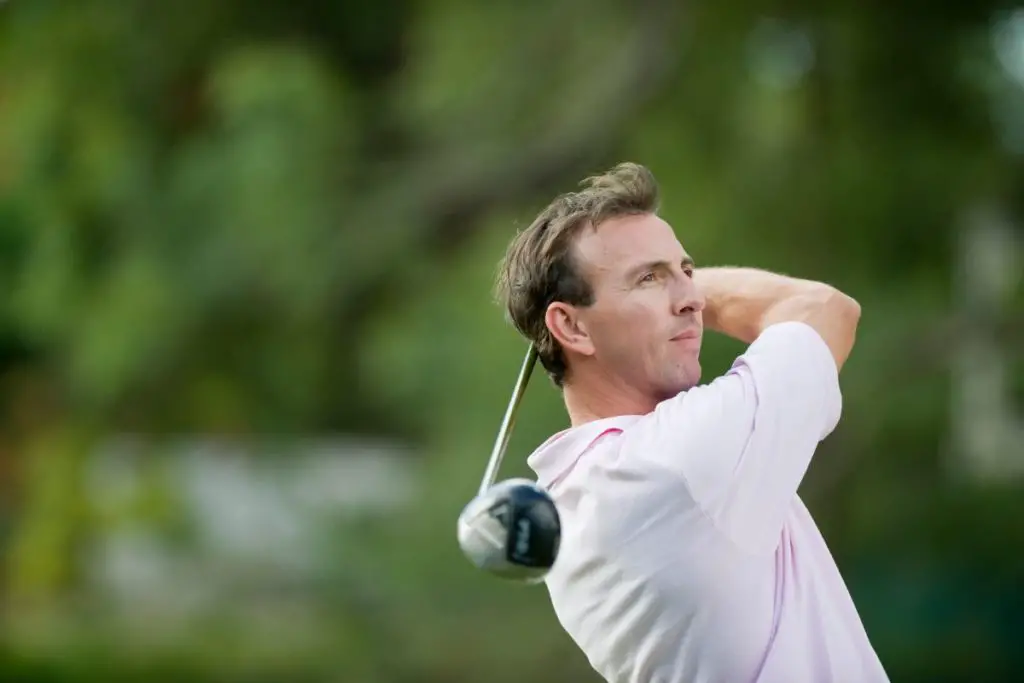 Solo vs. Group Play at Topgolf
There's no denying that Topgolf is a great place to hang out with a group of friends. You can rent a bay for a few hours, order some tasty snacks and drinks, and take turns showing off your skills (or lack thereof) on the driving range.
It's a perfect way to spend a laid-back afternoon or evening with your buds.
But what about if you don't have a group to go with? Can you still enjoy the Topgolf experience as a solo player?
The answer is a resounding YES. While you may not have a squad to cheer you on, there are still plenty of options for solo play at Topgolf.
For starters, you can simply hit balls on your own in a bay. It may not be as social as playing with a group, but it's still a fun and great way to practice your golf swing or work on the accuracy of your game.
And if you're feeling social, you can always join a group that's looking for an extra player. Just ask if you can join in, and who knows, you might even make some new friends.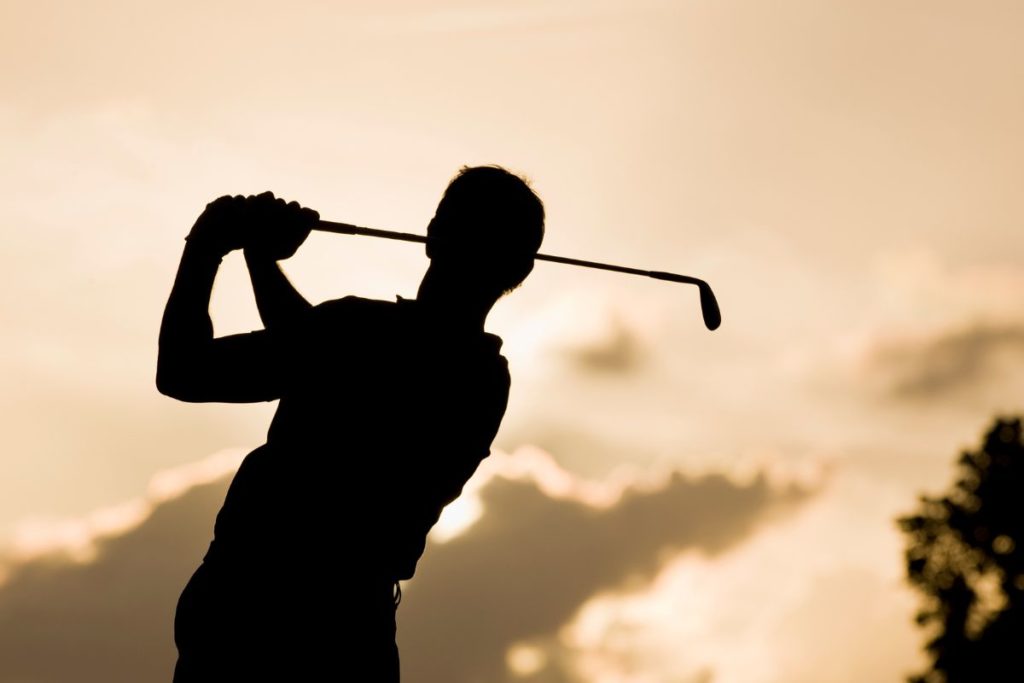 The Topgolf Experience for Solo Players
So you've decided to brave the Topgolf world as a solo player. How can you make the most of your experience? First things first, it's important to remember that Topgolf is all about having fun, no matter how many people you're with.
Don't be afraid to let loose and enjoy yourself.
One way to enhance your solo Topgolf outing is to bring along some tunes. Whether it's your favorite playlist or a podcast to keep you company, music can make your time on the driving range feel even more enjoyable.
Just be sure to use headphones or earbuds so you don't disturb any of the other people playing in the bays near you (please don't be the person that plays music on your speaker phone!).
If you're feeling social, don't be afraid to strike up a conversation with the other golfers near your bay or at the bar/restaurant. You never know, you might just meet some interesting people or even find a group to join for the rest of your Topgolf session.
And hey, if all else fails, you can always just people-watch and enjoy the sights and sounds of the Topgolf scene.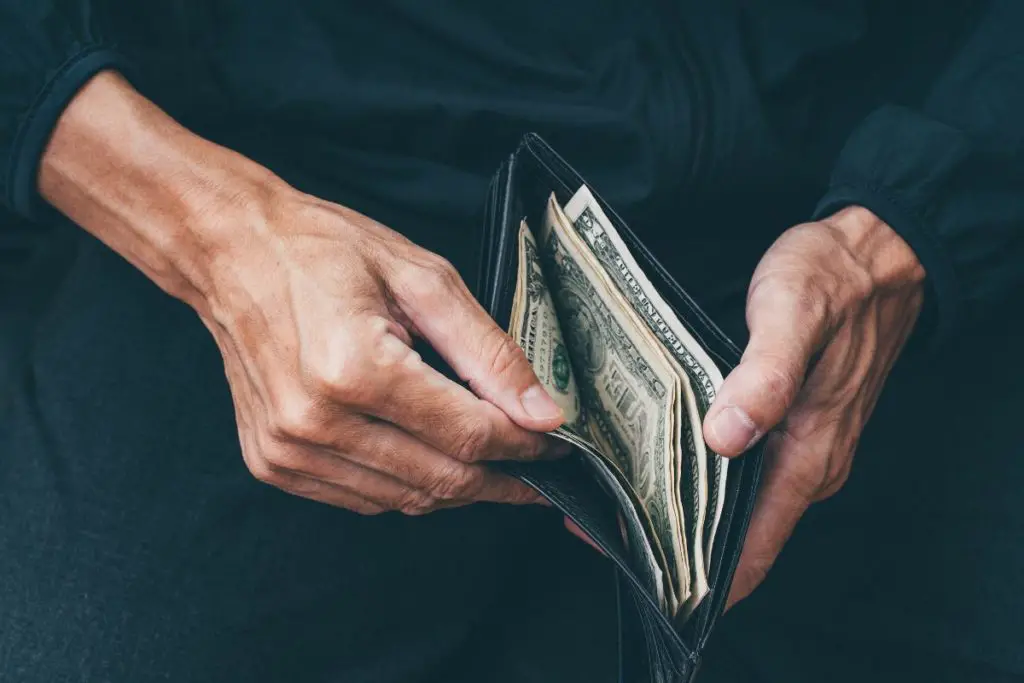 The Cost of Playing Topgolf Solo
Now let's talk about the elephant in the room: the cost of playing Topgolf solo versus with a group. Is it more expensive to go it alone?
The short answer is that it depends on how long you plan to stay and what you order. Renting a bay at Topgolf starts at around $25 per hour for up to six players.
If you're going solo, you'll be paying for the entire bay yourself, which can get pricey if you plan to stay for a few hours.
However, there are ways to save money as a solo player. For example, you can look for deals or discounts on the Topgolf website or through various third-party websites. You can also consider going during off-peak hours, when the prices may be lower, or going on Tuesdays when bay rentals are half-off.
In terms of food and drinks, you'll have to pay for those yourself as a solo player, but you can always just buy the cheaper menu items or stick to just a few snacks and non-alcoholic beverages to save some cash.
Overall, solo play at Topgolf can definitely be more expensive than going with a group, but it's not necessarily a deal breaker. It just means you might have to be a little more mindful of your budget and prioritize what's most important to you during your visit.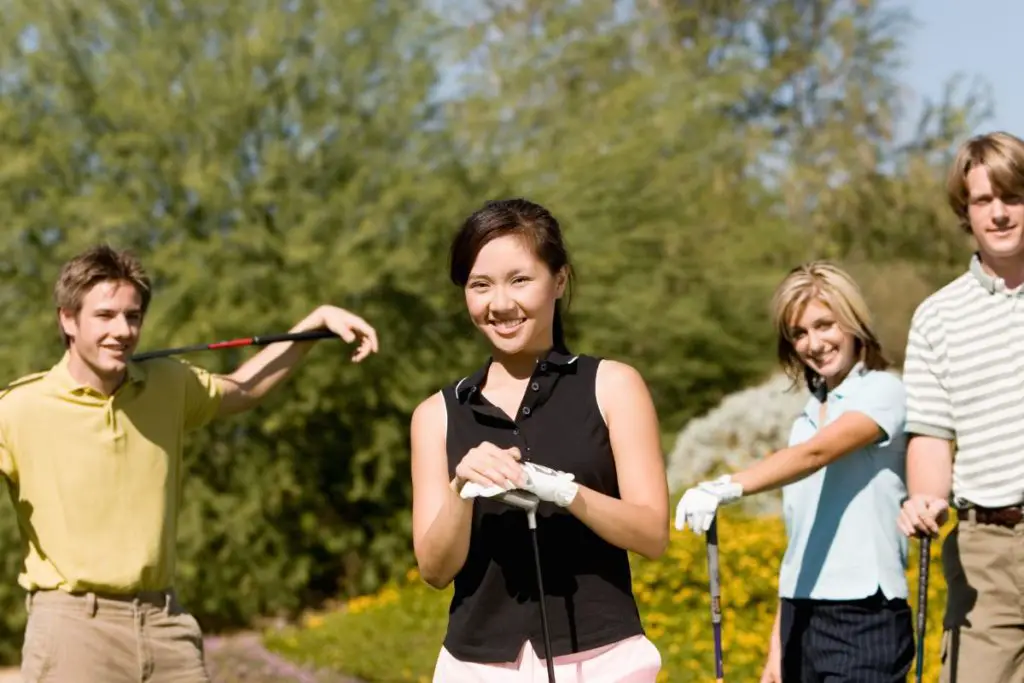 The Social Aspect of Topgolf
One of the biggest draws of Topgolf is its social atmosphere. With music playing, TVs showing the latest sports games, and a lively crowd, it's a great place to hang out with friends and have a good time.
But as a solo player, is it still as fun?
The answer is yes, and it can even be more enjoyable in some ways. Without the pressure of trying to keep up with a group, you can take your time and really focus on your game or simply relax and soak in the atmosphere.
Topgolf caters to both solo and group players, with a variety of seating options and activities available. Whether you're hitting balls on the range, playing one of the many arcade-style games offered, or just hanging out at the bar, there are plenty of ways to have a good time as a solo player at Topgolf.
Alternatives to Topgolf for Solo Play
If you're looking for a similar experience to Topgolf but don't want to go alone, there are a few alternatives to consider.
One option is to find a local driving range or golf course that offers solo play. While these options may not have all the bells and whistles of Topgolf, they can still be a fun and affordable way to practice your golf game.
Another alternative is to join a golf league or club. This can be a great way to meet new people who share your passion for golf and potentially find some golfing buddies.
Just be prepared to commit to a regular schedule and follow any rules or regulations set by the league or club.
Final Thoughts
So, can you go to Topgolf by yourself? The answer is ABSOLUTELY! While it may be more expensive and potentially less social than going with a group, there are still plenty of ways to make the most of your solo Topgolf experience.
With options for solo play, the opportunity to meet new people, and a lively atmosphere, Topgolf is a great destination for golfers who are there by themselves or with friends to have a fun and enjoyable time.
So don't be afraid to hit the driving range solo, because at Topgolf, the only thing that's par for the course is a good time.