*This post may contain affiliate links. As an Amazon Associate we earn from qualifying purchases.
Hey there, Topgolf enthusiasts! So, you're probably wondering if you can still hit those sweet shots and have fun playing at Topgolf during the wintertime, right? Well, let me tell you, the answer is a resounding "heck yeah, you can!"
You can play at Topgolf any time of the year including wintertime. Their bays are heated and cooled (depending on the season) which means you can golf no matter the temp or weather outside.
Not only can you golf at any time of the year you can also golf in virtually any weather at Topgolf as well. Since their bays are covered (along with being heated or cooled) you can golf in rain, snow, sleet, or hail (kind of like the post office).
In the rest of this article, I will go into more detail about Topgolf venues and how they are designed to be used anytime year around.
First things first, let's talk about the science of Topgolf. You see, Topgolf is a game that involves hitting microchipped golf balls into giant targets on a giant driving range.
And while the weather might affect your hair game, it doesn't have to affect your Topgolf game. Enter: Topgolf.
To see some of the latest and greatest golfing gadgets currently on the market just click here.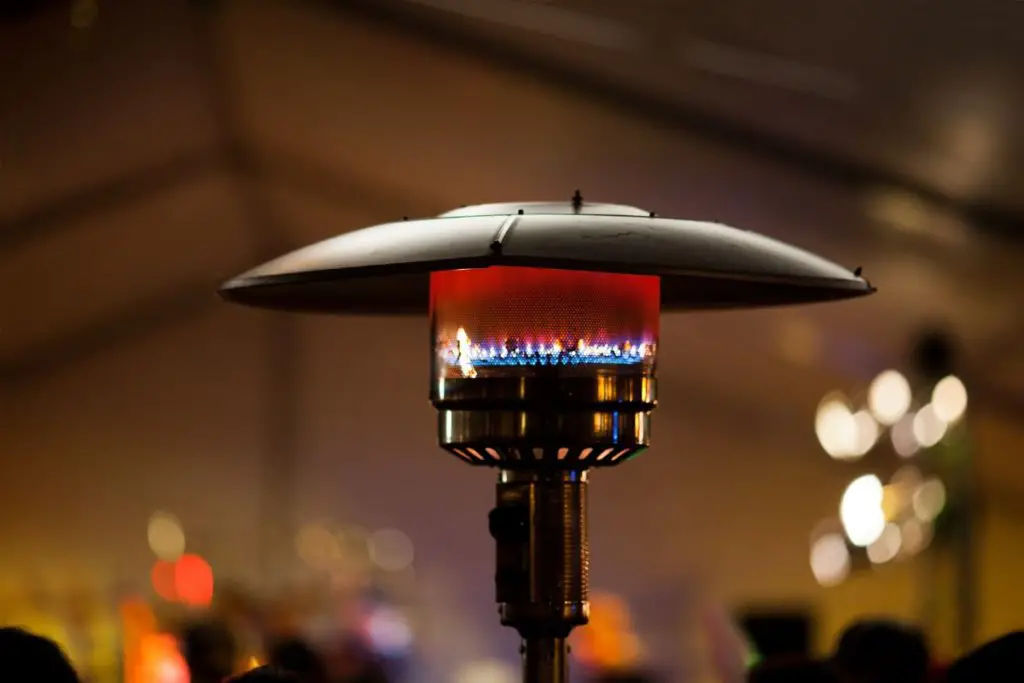 Indoor Topgolf Options
Topgolf's venues are all indoors so they are the perfect solution for those of us who don't want to let a little thing like the weather ruin our fun. And let me tell you, the indoor experience is just as good, if not better, than the outdoor experience.
I mean, who wants to deal with the sun in their eyes or the wind messing up their swing? Not this guy.
But what about staying warm, you might ask? Well, Topgolf has got that covered too. They've got heating systems in place to keep you toasty and let me tell you, it's like a little slice of heaven on a cold winter day.
And if you're worried about the lighting being different, don't be. Indoor Topgolf venues are well-lit (day or night), so you'll be able to see your shots just as well as you would outdoors.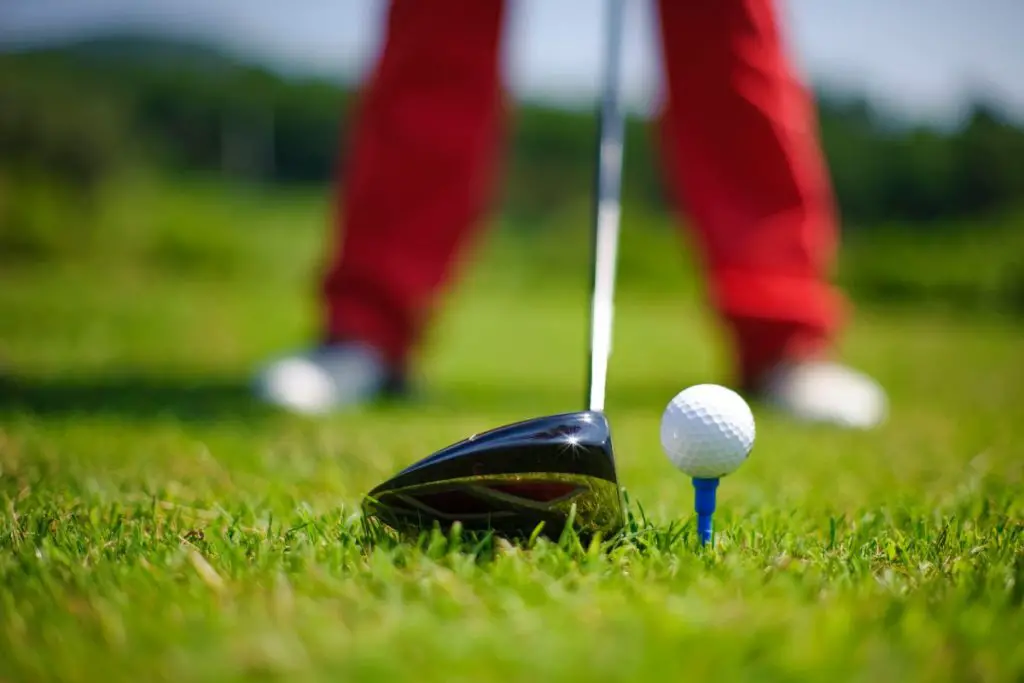 Clothing and Equipment
Now, let's talk about clothing and equipment. First of all, let's get one thing straight: you don't have to wear a sweater vest and khakis at Topgolf. You can wear whatever you want.
But if you're going to be hitting those golf balls in the semi-indoor bays, you might want to dress in layers. That way, if you start to get too warm, you can shed a layer or two.
As for equipment, there's no need to adjust anything. All of the Topgolf venues use the same equipment as normal driving ranges will.
But, of course, the best part is the special offers and discounts you can get for Topgolf. I mean, who doesn't love a good deal? And let me tell you, the prices for Topgolf are just as good, if not better, than the prices you would pay at a regular driving range.
This is especially true if you go to Topgolf on Tuesdays when their golf bay rental is half-price!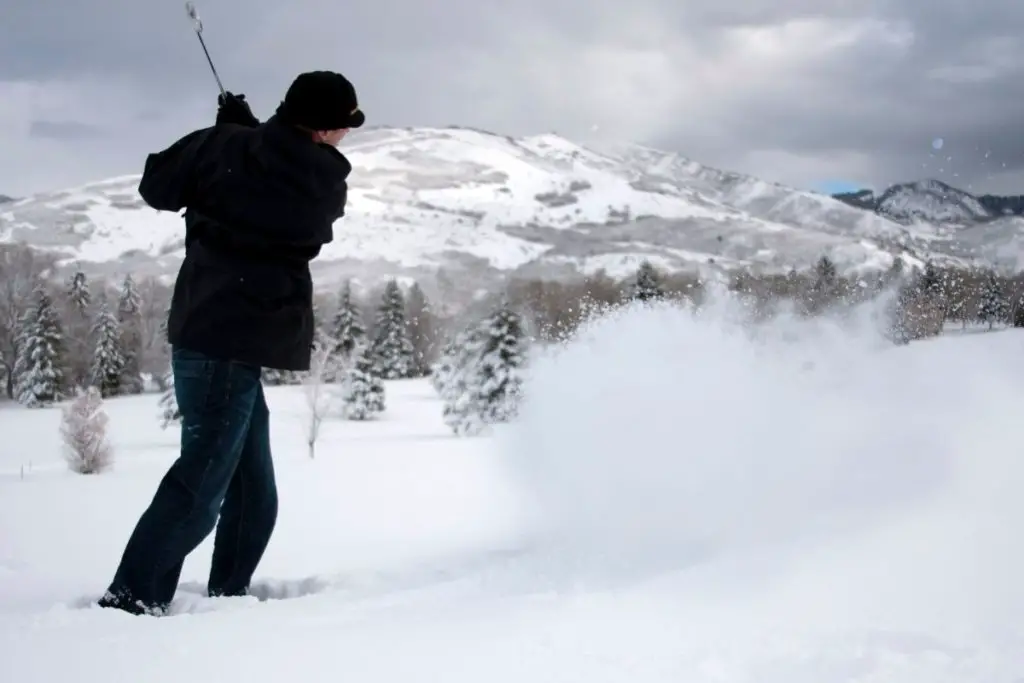 Benefits of Playing Topgolf in the Winter
Now, you might be wondering, what are the benefits of playing Topgolf in the winter? Well, let me tell you, there are actually quite a few.
To me, the biggest one is the first one I will mention below… which is you can actually practice your golf game year around.
Being able to play at Topgolf over the wintertime is a great way to improve your game. And, let's be real, who wants to be stuck in a stuffy gym when you could be hitting those golf balls and sipping on a cold drink?
Plus, Topgolf is a great way to spend time with friends and family during the winter months when going to a normal course just isn't possible.
Now, for some tips on playing Topgolf in the winter. First of all, don't be afraid to adjust to the indoor environment. Take a few practice swings, get a feel for the space, and then let those golf balls fly!
And, as for colder weather conditions, just because it's cold outside doesn't mean you can't still hit those golf balls. Just make sure you dress a bit more warmly than when going to a driving range in the spring and you'll be fine.
Final Thoughts
Playing Topgolf in the winter is not only possible, but it's a great way to have fun and improve your game (after all nothing beats practicing when everyone else is at home). Topgolf offers all of the same amenities as outdoor venues, and with special offers and discounts, the prices are just as good (or even better) than a normal driving range.
So, the next time you're wondering what to do on a cold winter day, don't let the weather hold you back. Grab your friends and family, put on your layers, and head to the nearest Topgolf for a fun and unforgettable experience.
Trust me, you won't be disappointed!
How does Topgolf keep players warm in the winter?
Topgolf uses heating systems in each bay to keep players warm. So, no need to worry about freezing your buns off!
Q: What clothing should I wear for Topgolf?
A: You can wear whatever you want, but it's always a good idea to dress in layers when going in the winter. That way, if you start to get too warm, you can shed a layer or two.