*This post may contain affiliate links. As an Amazon Associate we earn from qualifying purchases.
If you're a fan of golf, great food, and good times, then you've probably heard of Topgolf. This popular entertainment complex combines a driving range with a high-tech twist, making it a hit among golfers and non-golfers alike.
With locations all over the country (and even internationally), it's no wonder that people are flocking to Topgolf to see what the fuss is all about.
But let's be real, as much as we all love a good time, we also have to keep an eye on our wallets. So, you might be wondering: just how much is it going to cost me to hit a few balls at Topgolf?
Topgolf will cost you anywhere from $25 to $75 an hour to rent a bay (and you can have up to 6 people in a bay at one time). Exactly how much you will spend at Topgolf will depend on if you go at a more popular time (such as nights or weekends) as well as how long you want to golf.
Currently, Topgolf also has half-price Tuesdays where you can rent a bay for half price! So if you want to save some money be sure and try going to Topgolf on Tuesdays.
Of course, how much you will spend will also depend on whether you order food and drinks while you are golfing. As with any bar or restaurant you will spend a pretty penny if you order a bunch of drinks so be sure and keep that in mind when you are figuring out a budget for your next Topgolf outing.
In this blog post, we'll go over the various costs associated with playing at Topgolf, from the price of a bay to the cost of gameplay to event and party pricing. We'll even touch on memberships and any available discounts or promotions.
Now, grab your wallet and let's dive in!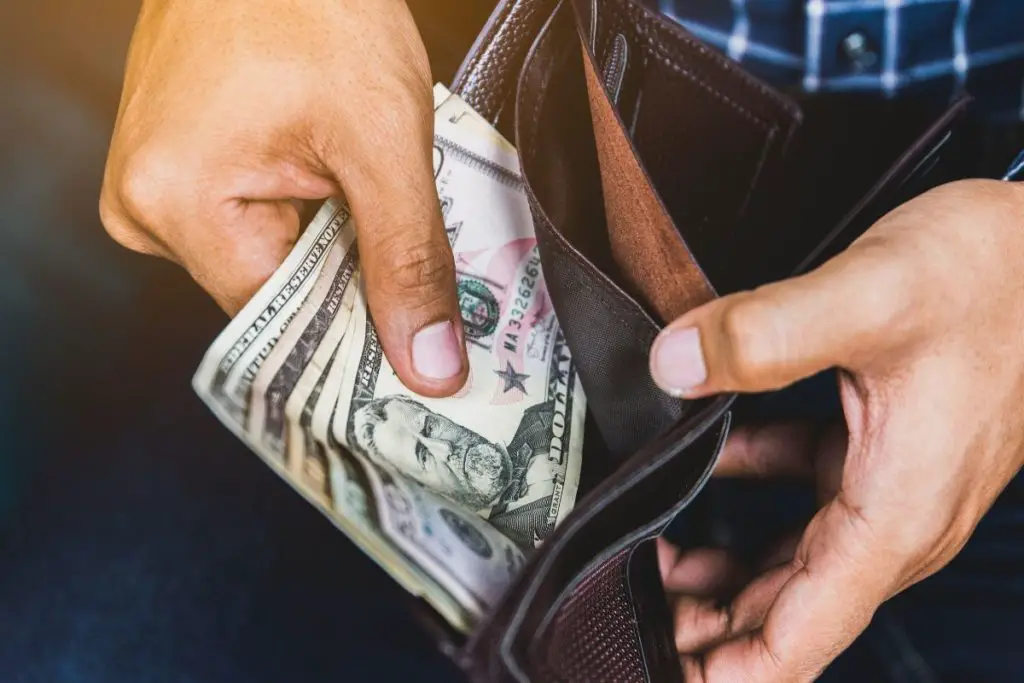 Price of a Bay at Topgolf
First things first: let's talk about the price of a bay at Topgolf. But before we do that, let's define what a bay is. At Topgolf, a bay is a private hitting area that accommodates up to six players.
It's equipped with comfortable seating, TVs, and, of course, a spot to tee off.
So, how much will it set you back to rent a bay at Topgolf? Well, the answer isn't as straightforward as you might think.
The price of a bay can vary based on a few factors, including the location of the Topgolf, the day of the week, and the time of day. In general, bays are more expensive on weekends and during peak hours (think Friday and Saturday nights).
They're also more expensive at locations in major cities or popular tourist destinations.
That being said, the cost of a bay at Topgolf can range anywhere from around $25 to $75 per hour. Of course, this price is per bay, not per person, so if you've got a group of six, you'll just need to divide the total cost by six to get the per-person price.
Now, I know what you're thinking: "Geez, that's a pretty big range. How am I supposed to budget for this?" Well, the best thing to do is to check the Topgolf website for the location you'll be visiting and take a look at their pricing.
They'll have a pretty detailed breakdown of bay prices based on the day of the week and time of day, so you can get a good idea of what to expect.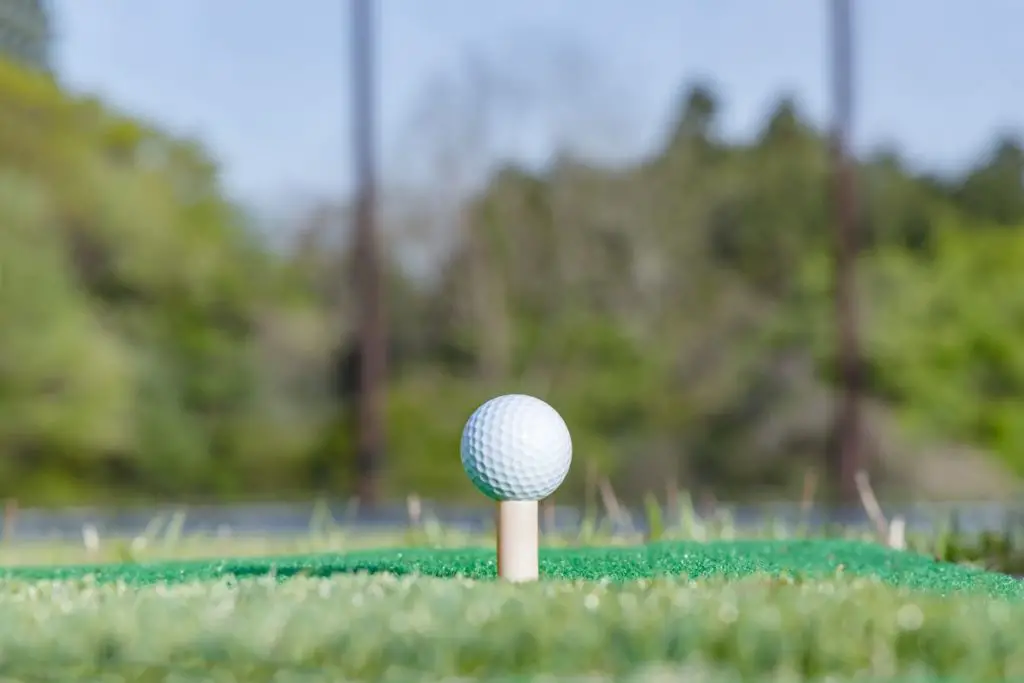 Cost of Game Play at Topgolf
Okay, so you've rented a bay and now it's time to actually play some golf. But wait – how much is that going to cost on top of the bay?
With your bay rental price, you get an unlimited number of balls as well as the use of the golf clubs in the bay. Your hourly bay rental covers the entire thing and there are no extra hidden fees.
However, when going to Topgolf for the first time you will have to pay a one-time $5 membership fee (seems like a rip-off to me but what can you do). This fee is only paid the first time you go to Topgolf and any time after that when you go you don't have to pay the membership fee again (it is a lifetime membership fee).
So the first time that you go to Topgolf you will pay $5 for the lifetime membership (per person) and then the hourly rental fee for the bay (it is per bay and not per person).
So if 6 people go to Topgolf and play for one hour they will spend $30 for the lifetime membership fees and then the cost for the bay (for example $25). So for one hour of golfing at Topgolf combined they will pay $55 (so a little over $9 per person). Of course, exactly how much those six people will spend will depend on how much the bay rental will cost.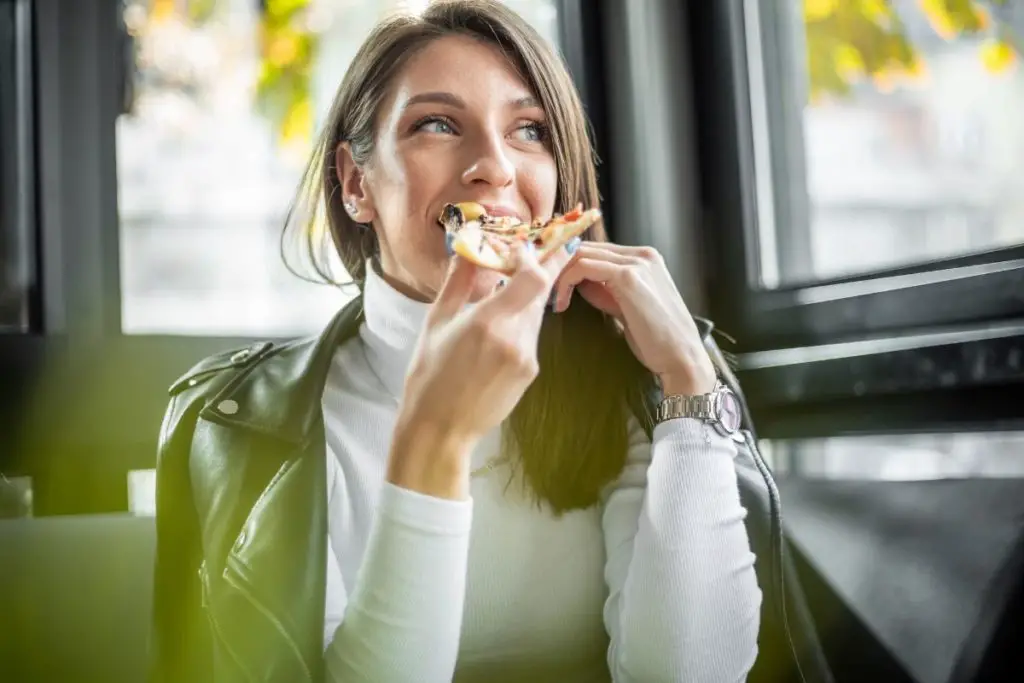 Food and Beverage Prices at Topgolf
Let's be real: no trip to Topgolf is complete without a little snacking. And with a full menu of tasty bites and refreshing drinks, you're sure to find something to satisfy your cravings.
But how much will it set you back to fuel up at Topgolf?
Well, the prices for food and beverages at Topgolf can vary quite a bit. Snacks like chips and dips start at around $9, while entrees like burgers and sandwiches range from $10 to $15. As far as drinks go, you can expect to pay around $5 for a beer or $10 for a cocktail.
Of course, these prices can vary by location, so it's always a good idea to check the menu at your local Topgolf to get a more accurate idea of what you'll be paying. And, as with gameplay, Topgolf does offer promotions and discounts on food and beverages from time to time.
So, keep an eye on their website and social media channels to see if you can snag a deal.
Final Thoughts
So, there you have it – a rundown of the various costs associated with playing at Topgolf. To sum it up: the price of a bay at Topgolf can range from around $25 to $75 per hour, a lifetime membership costs $5, and food and beverages range in price from around $5 to $15.
Of course, these prices are just estimates and can vary by location. To get a more accurate idea of what you'll be paying at your local Topgolf, it's always a good idea to check their website for current pricing and promotions.
And who knows – you might just find a deal that makes your visit to Topgolf even more affordable (such as going on Tuesday when the bay rentals are half-price).
So, if you're looking for a unique and fun way to spend an evening (or afternoon, or morning – no judgment here), give Topgolf a try.