*This post may contain affiliate links. As an Amazon Associate we earn from qualifying purchases.
Whether you're a seasoned pro golfer or a complete newbie, it's hard to resist the allure of hitting a little white ball into a giant neon target. But, what happens when you're not in the mood to play?
Can you still have a good time at Topgolf? Can you even go to Topgolf and not play?
You can go to Topgolf and not play. They have tons of areas around the bar and restaurant where you can sit and enjoy eating and drinking by yourself or with friends.
You can even go into a bay without golfing as long as you have friends who are paying to rent the bay (so if they want to golf).
Topgolf is so much more than just a place to play golf. It's a social gathering spot, a place to grab a drink and a bite to eat, and a venue for events and entertainment.
So, without further ado, let's dive into all the ways you can enjoy Topgolf without ever picking up a club.
To see some of the latest and greatest golfing gadgets currently on the market just click here.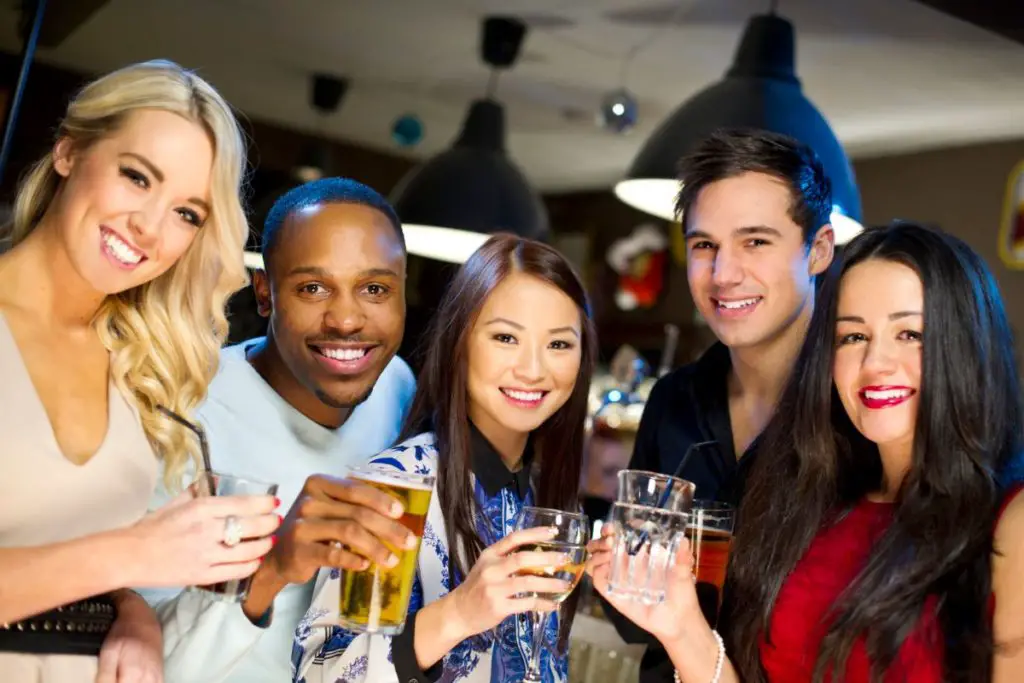 The Social Scene
First things first, let's talk about the social scene. Topgolf is the ultimate spot for a group hangout whether you are going with friends or family.
Whether you're catching up with old friends, celebrating a special occasion, or just looking for a fun night out, Topgolf has you covered.
The atmosphere is lively, the drinks are flowing (assuming you keep buying them), and the music (and TVs) are always going. Plus, with multiple levels and private bays, there's plenty of room for everyone.
So, grab a group of your favorite people and head on over to Topgolf. You won't regret it whether you are golfing or not.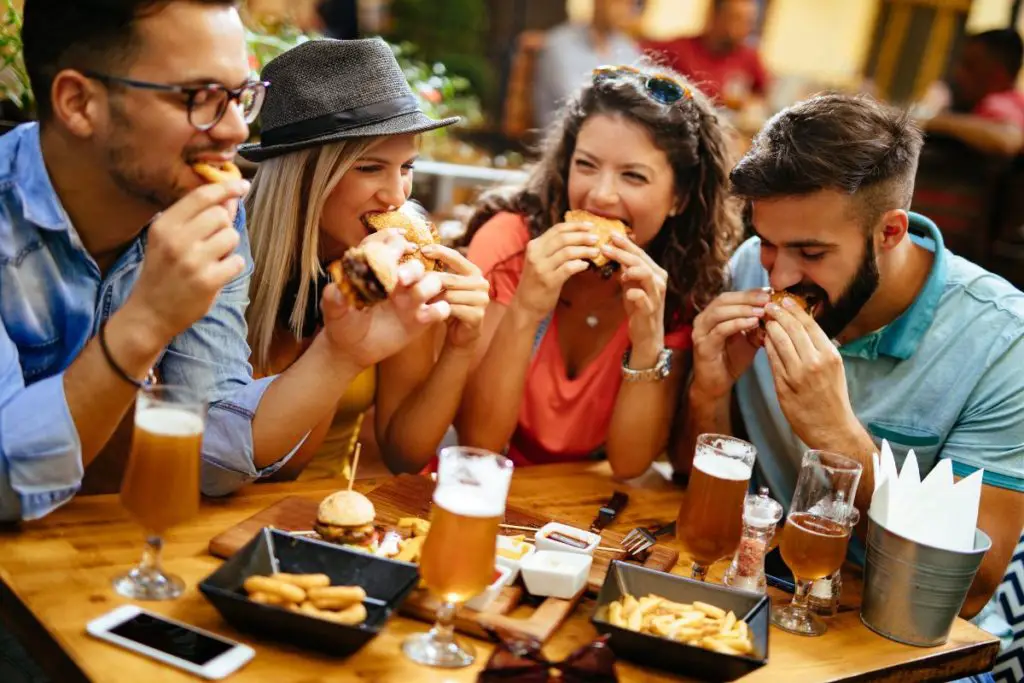 Food and Beverage Options
Now, let's talk about the real reason we all go out – the food and drink (okay maybe not but it does have a huge impact on where I go). And let me tell you, Topgolf does not disappoint in this department.
Although Topgolf is far from a fine dining restaurant, its menu is still packed with all sorts of delicious options that you can choose from such as burgers, fries, salads, etc.
And, whether you're in the mood for a cold beer or a fancy cocktail (or a golf bag cocktail with light-up straw), they've got you covered. Plus, with a variety of seating options, you can enjoy your meal while watching the golfers or even hitting a few golf balls yourself.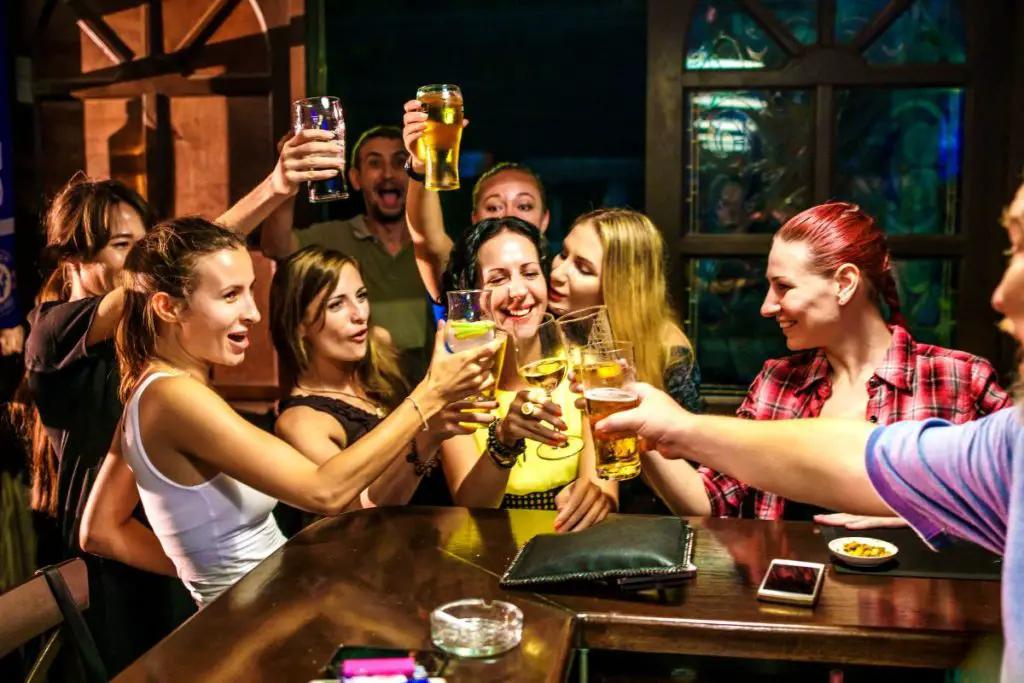 Entertainment and Events
But, wait, there's more! Topgolf has a ton of other entertainment options that you can choose from. From live music to trivia nights (and of course golfing) they have tons of different ways that you can have a blast. Plus, they host special events throughout the year, such as New Year's Eve parties and Halloween parties.
So, if you're looking for a little more excitement in your life, head on over to Topgolf, even if you aren't looking to grab a driver and hit the range.
But, Topgolf isn't just for casual outings. It's also a great spot for corporate and private events. Whether you're planning a team-building event, a holiday party, or a milestone celebration, Topgolf has you covered.
With private bays and customizable packages (that cost a small fortune), you can make your event as fancy or as casual as you want. And, with all the amenities on offer, even the non-golfers in your group will have a blast.
Spectator Areas
But, what if you're not the one planning the event? What if you're just tagging along as a spectator? Well, don't worry, Topgolf has you covered there, too.
They have designated spectator areas where you can watch the golfers without getting hit by a stray ball. So, grab a drink, sit back, and enjoy the show.
Final Thoughts
So, there you have it, folks. As you can see, there are plenty of ways to enjoy Topgolf without ever hitting a single golf ball. From the social scene to the food and drink options, from the entertainment and events to the corporate and private event rentals, you're virtually guaranteed to have a good time.
So, what are you waiting for? Head on over to Topgolf and see for yourself.